Why a veterinary sciences course with Live4Now?
The name Live4now was based on the idea that we should all live for the moment, don't wait till it's too late, follow our dreams and explore the world, see all the beauty it has to offer, to learn from it, and use this knowledge to better it.
The aim of our programmes is for students from all over the world to come to South Africa and gain practical experience in their field of study and to use the experience gained here to not only supplement their studies but to increase their passion in their particular field.
The first programmes offered by Live4now were in wildlife conservation volunteering and also community-based volunteering. We had a relationship with 2 established charities that fitted in with our ethos and we worked together successfully. We have had many volunteers pass through our programmes and we made a great difference in the communities and game reserves we worked on. In 2015 we were given the opportunity to start a veterinary based course and thus W!LD VETS was created, the first of our educational tours.  Since then we have had over 100 veterinary science students take part in the W!LD VETS courses and decided to solely focus on educational tours.
Elton & Melissa Du Plooy
Directors & Course Coordinators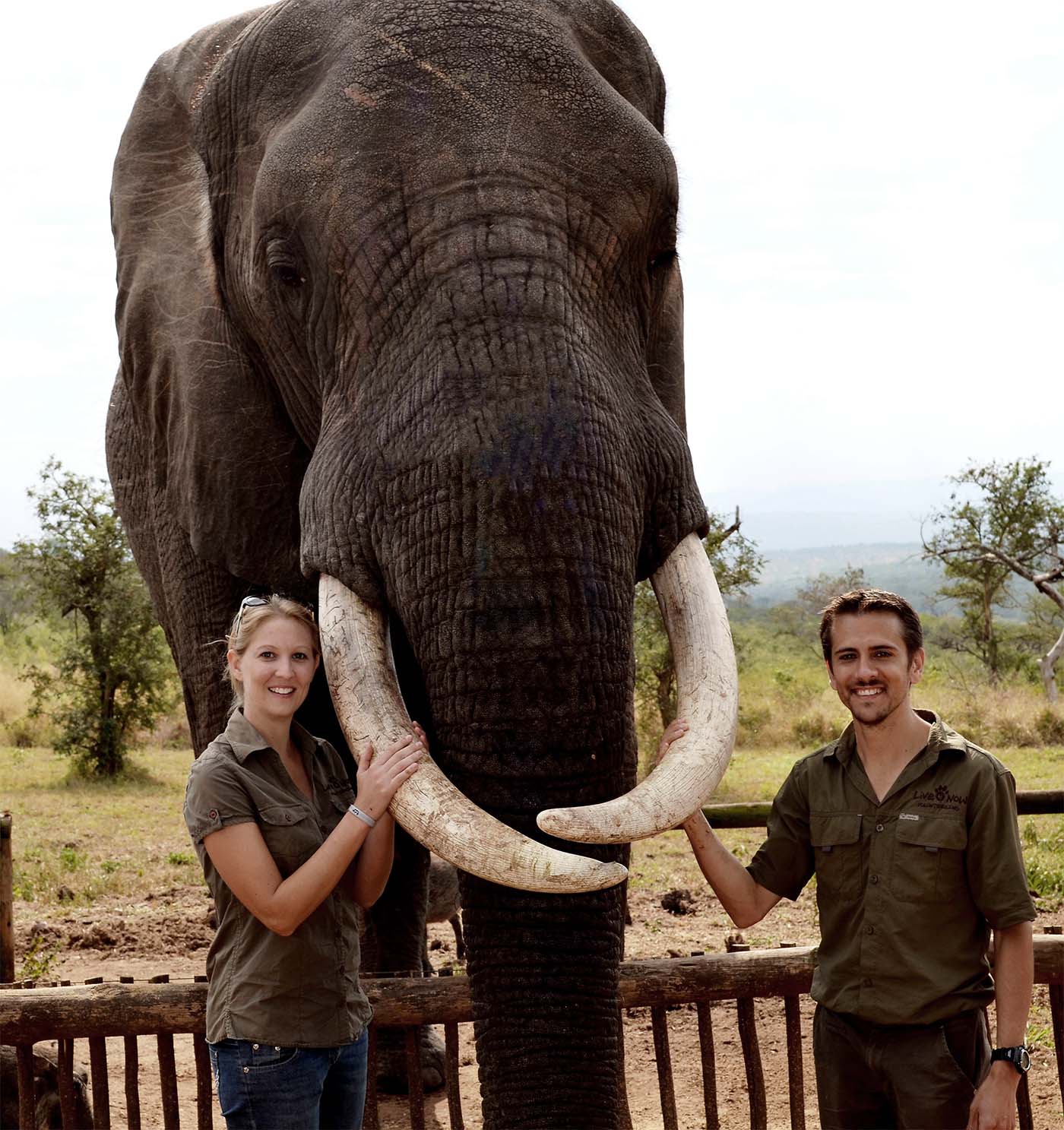 Melissa and Elton were both born in South Africa. They met at school and have been together ever since. After studying at university, they decided to move to the UK. After living there for 5 years they decided to come back home to South Africa. They missed their beautiful country too much! Once you have lived in South Africa it is hard to live anywhere else! It becomes a part of your soul. Elton and Melissa have always had a great passion for wildlife and conservation. In 2012 they decided to start a conservation volunteering organisation called 'Live4now' in Kwazulu Natal, on the Eastern Coastline of South Africa. During their time working in conservation, they were asked to design a programme specifically aimed at veterinary students, they were very intrigued by this idea and decided to accept the challenge, thus the 'W!LD VETS' courses were established in 2015. "We have enjoyed every moment of making and running the Wild Vets programme and find it an extremely exciting field to be working in!"
In 2021, Elton also started a new sister company Discover Eden with his colleague Dr Mark Brown, which he runs alongside Live4now. Discover Eden focuses mainly on Ecology and Marine biology educational tours.
''We love what we do and pride ourselves in giving our students the absolute best experience possible! Come and join us for an experience of a lifetime!''