EDUCATIONAL TOURS IN SOUTH AFRICA
An all-inclusive hands-on wildlife veterinary experience in South Africa. Explore the amazing biodiversity of our country through our educational W

!

LD VETS programme. 
VETERINARY SCIENCE courses
The W!LD VETS courses are specialised wildlife veterinary programmes for students or people who are associated with the veterinary sciences field wanting to gain practical, hands-on experience with domestic and wild animals in South Africa – under the supervision of a wildlife vet.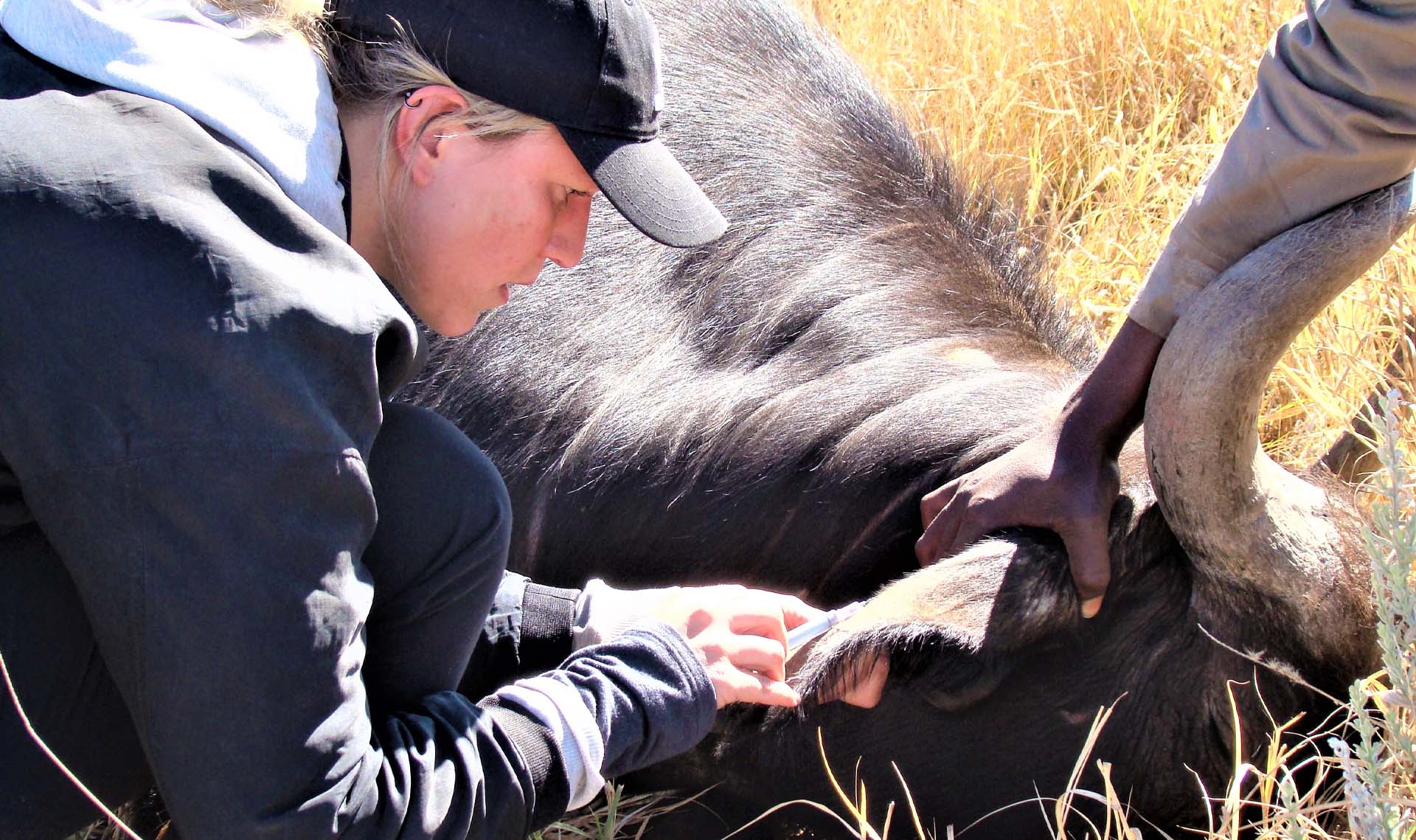 FULL COURSE
On our full veterinary science course, you will explore different parts of South Africa and gain a well-rounded view of this beautiful country, our wildlife, and what we are doing to conserve it. You will gain hands-on veterinary experience, attend lectures, learn about rehabilitation and conservation. You'll attend an abundance of activities and have the experience of a lifetime! This course really gives you a FULL wildlife experience.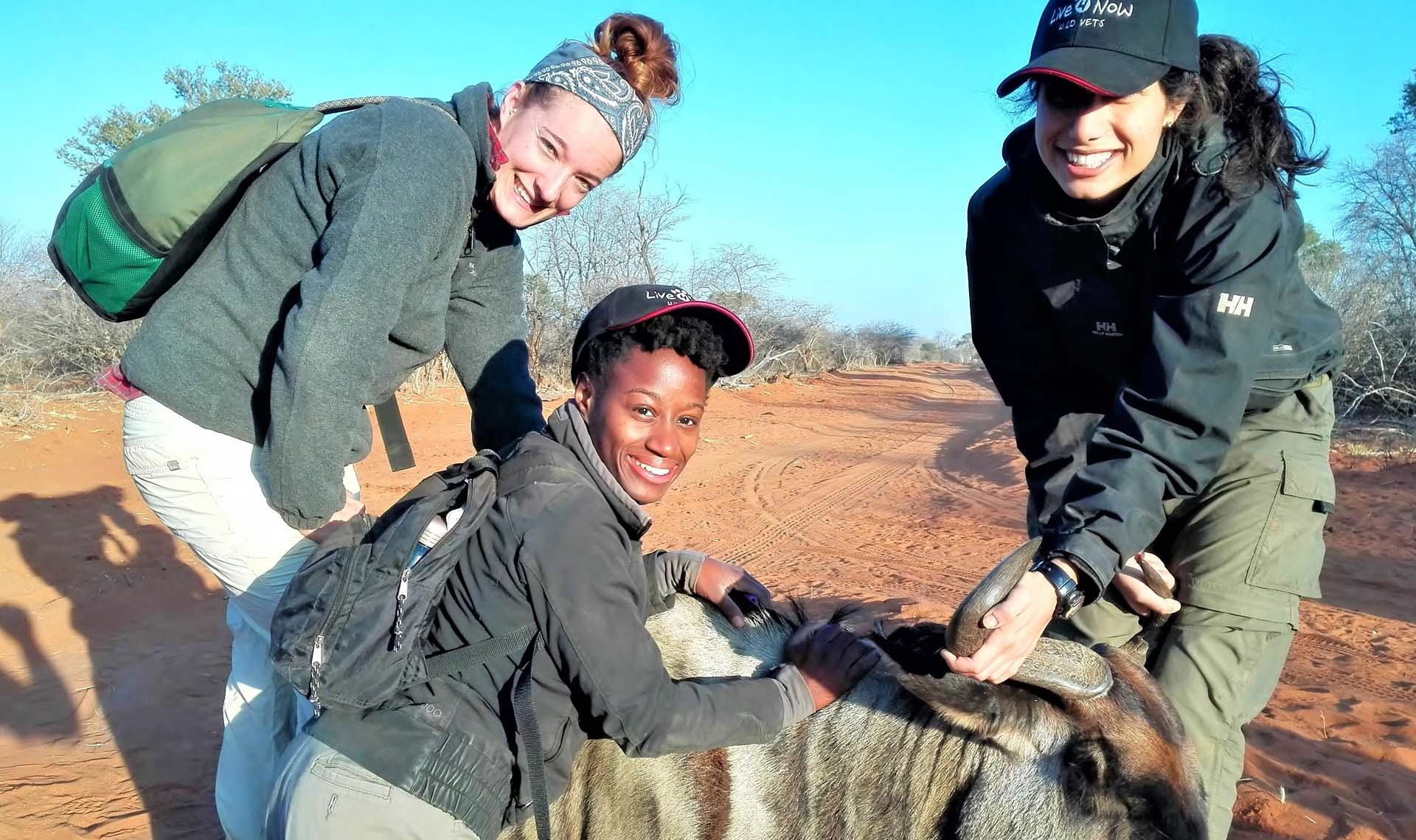 TWO WEEK COURSE
Our 2-week veterinary science course gives meaningful field exposure to students who want a taste of the life of a wildlife vet. You'll gain hands-on experience, attend lectures & learn about rehabilitation and conservation. You will accompany vets at a wildlife veterinary hospital, do a veterinary reptile course and assist at a community vet clinic, and more. This course WILL give you the meaningful hands-on experience you are looking for.
COURSE ITINERARIES
Our Veterinary Science Courses are structured in such a way that no extra costs will be incurred during your stay with us and includes accommodation, ground transport, activities, and all meals. The Courses offer a high educational value, excellent activities, comfortable accommodation, and great personal service to give you an experience you will never forget!
FULL COURSE
2 week course
"An Unforgettable Experience"
"I'm very happy and thankful I was able to go on this trip. I have learned so much about wildlife, veterinary medicine and conservation that I will carry with me forever. This experience offered amazing opportunities that I will likely never experience again. Thank you Live4Now!"

Leah, Wisconsin USA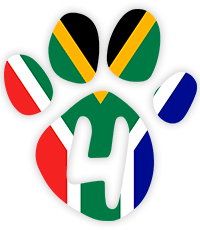 what makes south africa so special?
South Africa boasts amazing landscapes, a wild coastline, an array of diverse biomes, numerous cultures and is home to an abundance of unique wildlife which includes the big 5 (lion, leopard, rhino, elephant and buffalo) amongst many others.
ABOUT US
Live4now was founded and incorporated in 2012 by Melissa and Elton du Plooy who share a common passion for South Africa, its wildlife and teaching their guests about their beautiful country.
MORE ABOUT US

"Louis, Melissa and Elton, Thank you for the trip of a lifetime! I am so grateful for all that I learned about conservation and all the wonderful animals. I know this passion will carry into my career and I hope I will make a difference in welfare for these animals. Students who take part in this trip should be so excited – the experience is life changing!" Megan Roeder
"Thank you so much for organising such an amazing trip. It was a very educational program and learned a lot from it. The ambiance was really nice, it felt like a family, learning so much every day!"
"This trip taught me a lot of valuable life lessons, but the most important (& the one that I am going to remember best) is, that in order to help the animals, you have to help and educate the humans."
"South Africa has been absolutely amazing! We got to get our hands dirty with giraffe, sables, impala, gnus etc game capture was thrilling! All respect to the exceptional and professional Wild Vets! It is certainly a once-in-a-lifetime experience!"
"My time here in Africa with Live4now was amazing. We got to do so many hands-on things with the wildlife vets and learned so much. Everyone, especially our guide Ben was extremely helpful in sharing their knowledge and making the trip the best it could be. Definitely, one to remember" Hailey Wright
"There is so much to learn and do here & with the organisation of Melissa and guidance of Ben you are promised to be in good hands & have the time of your lives!"
"Truly the best trip I have ever done! Countless unforgettable moments, emotions and memories I could have never dared to dream of."
"It was an amazing and beautiful experience. I met so many people who were so involved in wildlife conservation, it was really inspiring. Melissa was great and always here to help us, especially for preparing the travel. Ben was an amazing guide, very patient and kind and I learned so much thanks to him. It was really a beautiful experience and I am definitely going back to South Africa!"
"Thank you for the amazing experience. It was awesome getting to experience South Africa with you all and to work with your wonderful wildlife."
"The best three weeks of my life happened because of Live4now! I would definitely do it all over again, and highly recommend it to anyone that wants to learn, explore and have fun!" Ainsley, Florida USA